GRANOLA CRANBERRY CHOCOLATE HONEY OATS (320g)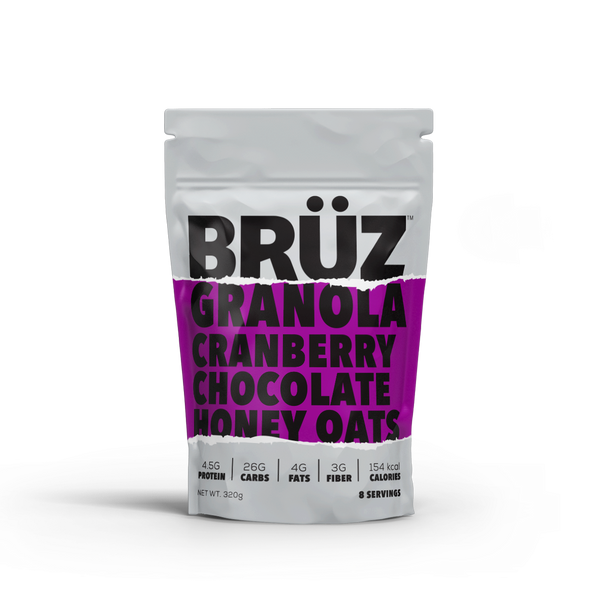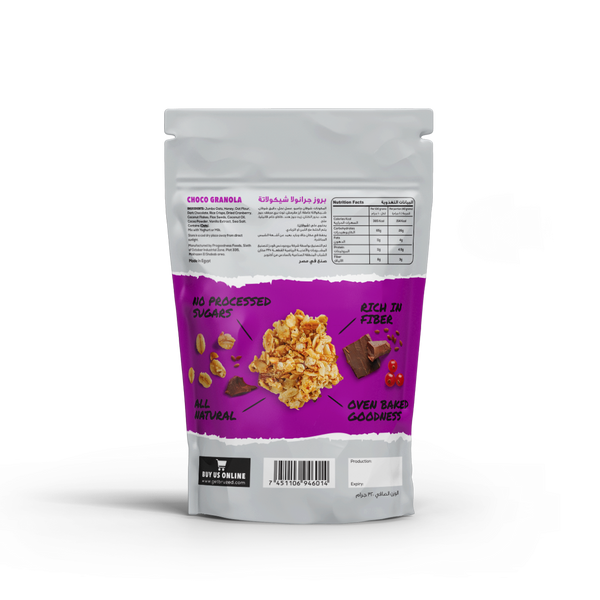 All our granola variants are made from whole grain oats. However, this delicious variant contains a treat, Chocolate. Not all chocolates are created equal though, our dark chocolate is 90% cocoa and contains no added sugar. For all family members to enjoy without the guilt!
Real Food. Real Energy.
0 Sugar Added I 154 Kcal I 4.5G Protein I 26G Carbs I 4G Fats I 3G Fiber