GRANOLA DATES MIXED SEEDS HONEY OATS (320g)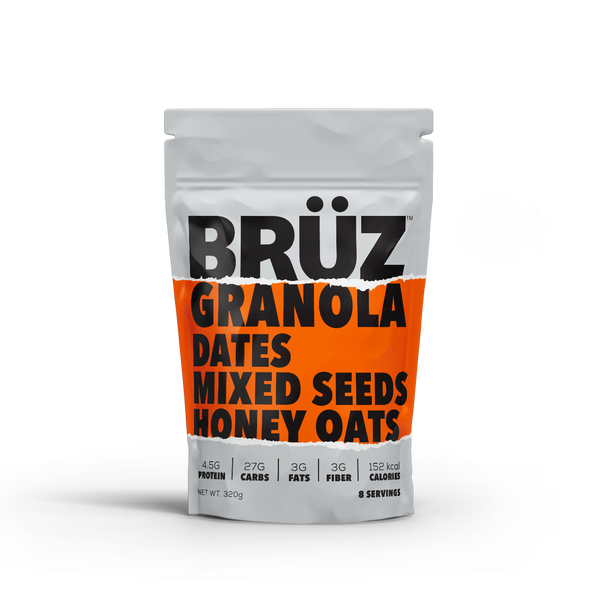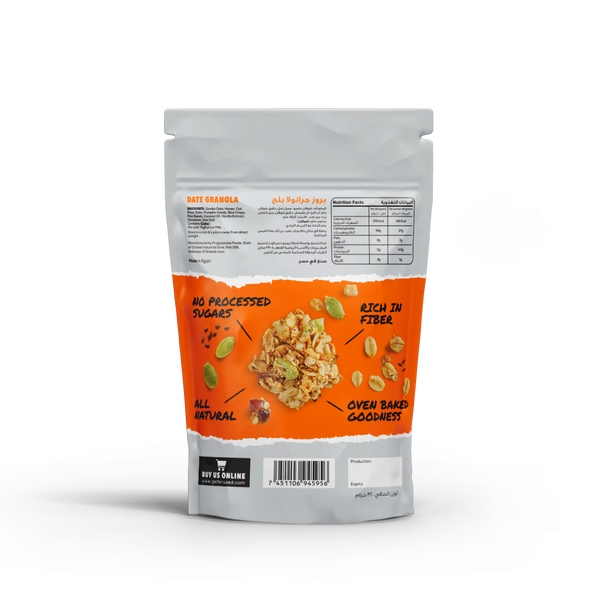 Our BRÜZ Dates Mixed Seeds Honey Oats Granola of our all natural granola is packed with nutrients and tasty ingredients. The many nutritional benefits of  pumpkin seeds, flaxseeds and dates make this a perfect balanced meal to energize your mornings!
Real Food. Real Energy.
152 Kcal I 4.5G Protein I 27G Carbs I 3G Fats I 3G Fiber